One credit card with worldwide commission-free purchases and two great introductory offers to choose from.
Features and benefits
Perfect for travellers: Worldwide commission-free purchases
We won't charge you fees for buying things when you're abroad.

No annual fee
We won't charge you a monthly or yearly fee for having this card.

Your choice of two introductory offers
Choose between the Balance Transfer Offer and the All Rounder Offer.

A no-obligation eligibility indicator
You'll be able to check if you'll be accepted before you commit, with no impact on your credit record.
To apply for a Member Credit Card 
You need to:
Be aged 18 or over.
Be a UK resident.
Have a minimum income of £5,000 per year, before tax.
Be a member of Nationwide.
You're a member if you have a current account, mortgage or savings account with us.
Two great introductory offers to choose from
Balance Transfer Offer
0% on balance transfers for 18 months
0% on purchases for 3 months
No fees for purchases abroad
Designed for people who:
Are transferring a balance from another credit card.

Want to put all of their borrowing on to one card.

Want a longer period of interest free credit to pay off their borrowing.
All Rounder Offer
0% on balance transfers for 15 months
0% on purchases for 15 months
No fees for purchases abroad
Designed for people who:
Want the flexibility to use their card to make purchases, and also transfer existing credit card borrowing.

Are planning to make purchases on their credit card, such as a holiday, and will repay it over 15 months.
Introductory offers explained
Balance Transfer Offer
The balance transfer offer period starts when you transfer the borrowing on to the Member Credit Card. You need to make balance transfers within 90 days of opening your account to get the 0% rate. Transfers made after that will be subject to your standard interest rate.
Balance transfer fees
This is the fee you're charged for transferring any existing borrowing on to this card. A 1.5% balance transfer fee applies for the first 90 days, after that it's 2.4%. There is a minimum fee of £5 whenever you make a balance transfer.
For example, if you transferred £1,000 from another credit card the balance transfer fee would cost you:
£15 if you transferred it within the first 90 days of opening the card
£24 if you transferred it after the first 90 days of having the card
You may be eligible for different balance transfer offers in the future.
Purchases offer
The 0% purchase rate applies from the date you open your account.
After the introductory offers have ended
You'll be charged your standard interest rate. This representative example shows the interest rate that could apply. This is the rate that we give to at least 51% of successful applicants. You could receive a different rate from the one shown and we'll confirm your rate during your application.
Representative example
19.9% APR Representative (variable). Based on an assumed credit limit of £1,200 and a purchase rate of 19.9% p.a. (variable).
APR stands for Annual Percentage Rate. It can be used to compare the total cost of your borrowing with other providers.
---
Using your card abroad
The Member Credit Card comes with unlimited commission-free purchases, so you can travel the world without having to worry about unexpected charges.
Paying for purchases abroad
There are no fees for purchases overseas, so there's no need to take lots of cash with you when you go on holiday.
Individual sellers may apply their own commission charges.
Spread the cost of your holiday
With credit cards there's no fixed end date for repaying your debt. You can spread the repayments for the cost of your holiday across however long suits you. Just remember to make at least the minimum repayment each month.
An introductory purchase offer allows you to take advantage of interest free borrowing. Don't forget, the longer you take to repay your borrowing, the more you will pay in interest.
Withdrawing cash abroad
If you use your Member Credit Card for cash withdrawals overseas, you'll be charged interest at cash rates.
You'll also be charged a fee of 2.5%, or a minimum charge of £3.
Some cash machines may apply additional charges.
Managing your card
Control your credit limit
We won't increase your credit limit without your permission. Stay in control through the Internet Bank, the app or over the phone.

Alerts to help you manage your money
You'll automatically be signed up to free text alerts. We'll let you know when you're close to your credit limit, or when your introductory offer is about to end.

Purchases between £100 and £30,000 are protected
If you've paid for goods or services on your credit card and something goes wrong, you may be able to make a claim for a refund. For example, if goods are faulty or simply don't show up. It applies even if you've paid for part of the price with your credit card, in the UK or abroad. This is known as a Section 75 claim.

Contactless payments
It's pretty standard these days, but just so you know, you can make contactless payments with your Member Credit Card up to £100.
---
Banking app features and tour
See how much you've spent, how much your next payment is, and when it's due
Manage all your Nationwide accounts in one place
Manage your credit limit
Fees, charges and important documents
---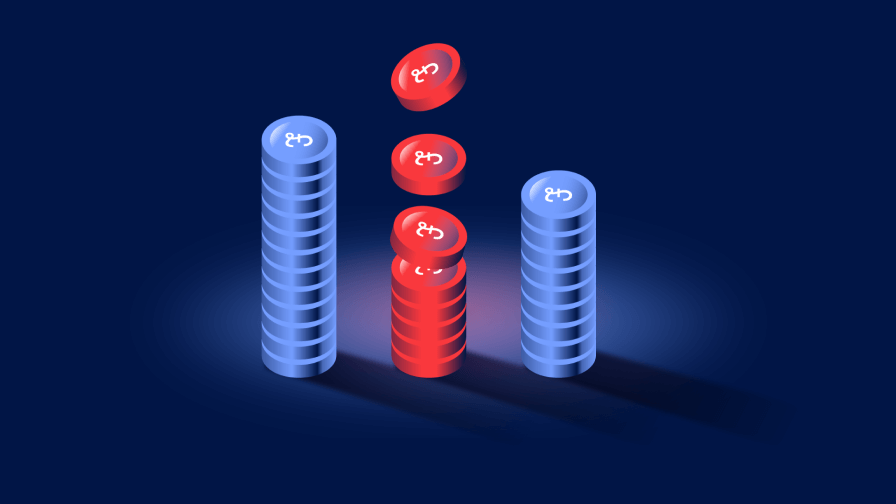 Apply for a Member Credit Card
You'll be able to check if you'll be accepted before you commit, with no impact on your credit record.
---
Other ways to borrow
A credit card might not always be the right way to borrow the money you need. There might be a more suitable option for your financial situation. Learn about:
Money worries
We understand that things can change, and we can all have unexpected expenses. Nationwide was born from a desire to help each other. If you're worried about debts, or money in general, get in touch. We'll do all we can to help.
Responsible lending
As a responsible lender, we make sure that we are always open, honest and fair with all of our members.
---
I need help with my account
Our credit card support section has the answers to our most commonly asked questions.
Call us on 03456 00 66 11 to securely check your balance and pay your bill over the phone.
We're available:
Monday to Saturday, 8am to 8pm
Sundays and bank holidays, 9am to 5pm